Harlow is certainly blessed with many amazing sculptures. Even a brief shopping trip around the town centre will bring you into close proximity with works produced by some of the world's best known sculptors such as Henry Moore and Auguste Rodin.
Not living in the town, but getting to know it better over the course of my virtual residency at the Gibberd Gallery, I have come to appreciate that there is a deep connection between Harlow citizen and Harlow sculpture. Judging from the number of comments I've read and heard recently, many people feel a tangible affinity to one or more works, be it through everyday observation or childhood memory. Perhaps there are also subconscious connections for those who look but don't necessarily see the many fine sculptural forms located around the town.
An article published on the BBC Essex website suggests that "Harlow's sculpture collection has become as much part of the social history and human geography of the town as its housing, public buildings and open spaces."
Back in 2012, artist Amanda Westbury encouraged Harlow residents to vote for their favourite sculptures which then featured in her work "The Glass Bead", currently displayed on the ground floor of the Civic Centre. At that time the top nine were:
Family Group (Henry Moore) Civic Centre
Donkey (Willi Soukop) Pittmans Field
Solo Flight (Antanas Brazdys) First Avenue
Energise (Clare Bigger) Leisurezone Carpark
Pisces (Jeff Watkins) Water Gardens, Town Park
Boar (Elisabeth Frink) Water Gardens, Town Centre
Contrapuntal Forms (Barbara Hepworth) Glebelands Housing Area
Shenzhou (Simon Packard) Addison House Courtyard
Eve (Auguste Rodin) Water Gardens, Town Centre
But what about lesser known and possibly overlooked works?
Through my Facebook page, I invite readers to share with me their favourite Harlow sculpture, particularly if it is not on the list above. And if you have the time and inclination, please do tell me why you like it.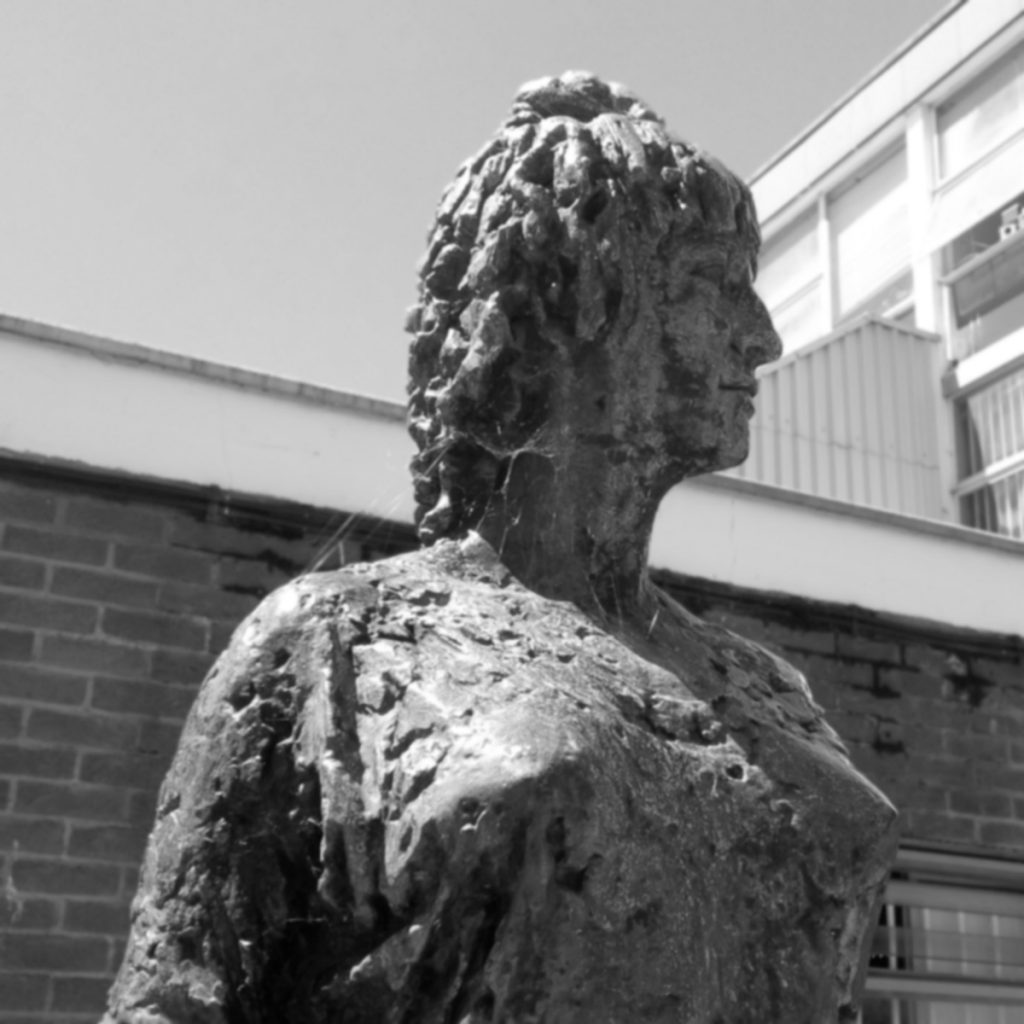 Picture of 'Portrait Figure', F.E. McWilliam, Bronze, 1956, located West Walk.