The Multitude: a playable modern myth.
Jamie Gledhill was originally commissioned by Cambridge-based art tech agency Collusion in July 2020 to produce an interactive artwork to be exhibited in a multiple-screen, surround sound environment. In March 2021, a further round of funding was secured from Arts Council of England which led to the exhibition of The Multitude at The Cambridge Junction, Norwich Arts Centre and Sook, Grafton Centre Cambridge, in June and July of the same year. In April 2022, The Multitude exhibited at Cambridge Festival.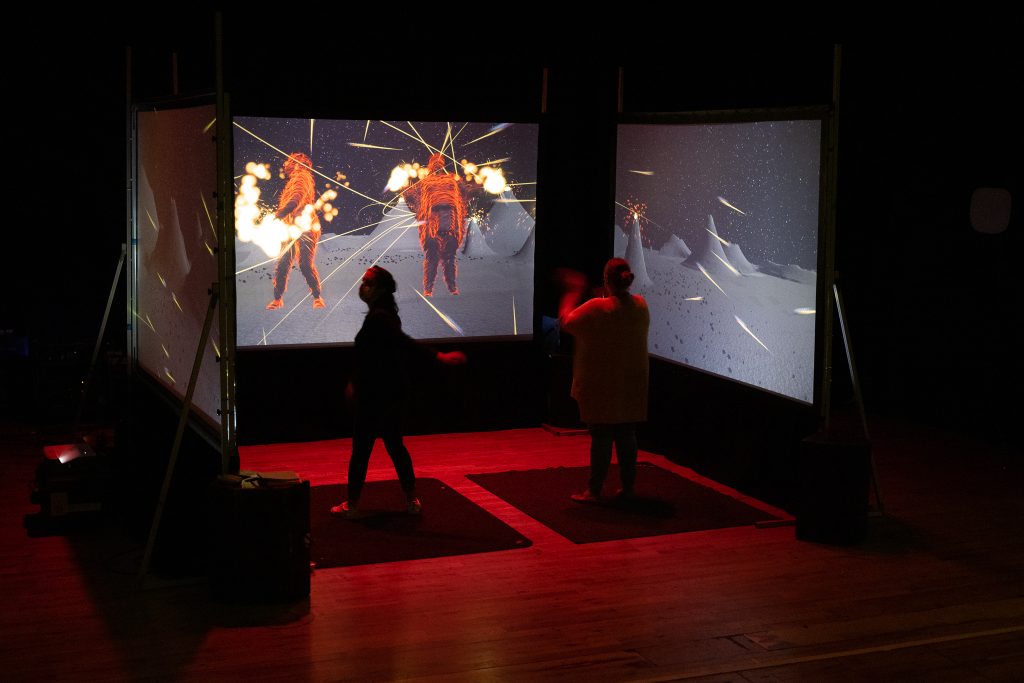 The format is a 15-minute-long interactive narrative experience for two 'players' using whole body interaction, achieved through the Microsoft Kinect sensor, created using the Unity game engine. Three screens are arranged around the players in the form of a horseshoe and positional audio is achived through 5.1 surround sound. The end result is a deeply immersive, interactive audio-visual experience not disimilar to VR except without the need of a headset.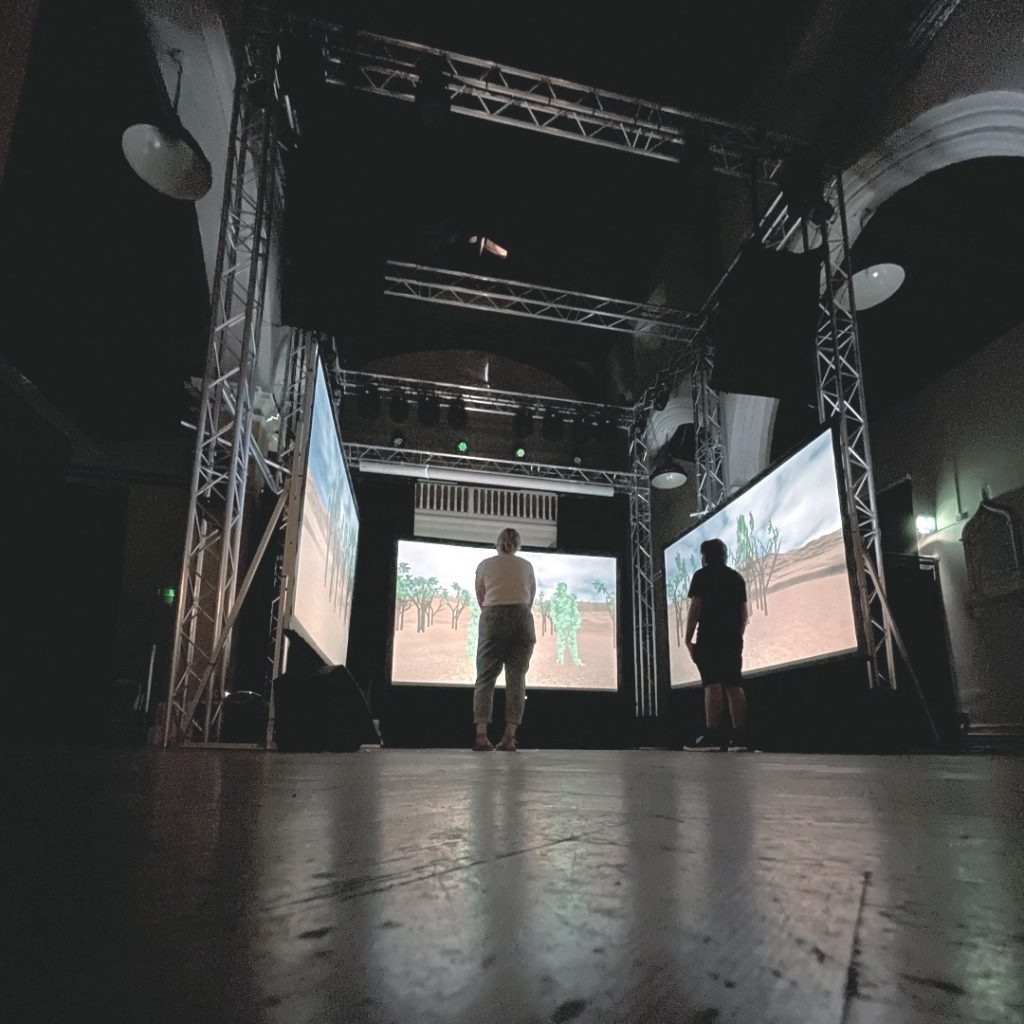 The Multitude narrative presents a modern myth, allegorical to the contemporary crisis of the Covid-19 pandemic, in which the players must perform a series of interactions in order to save the world.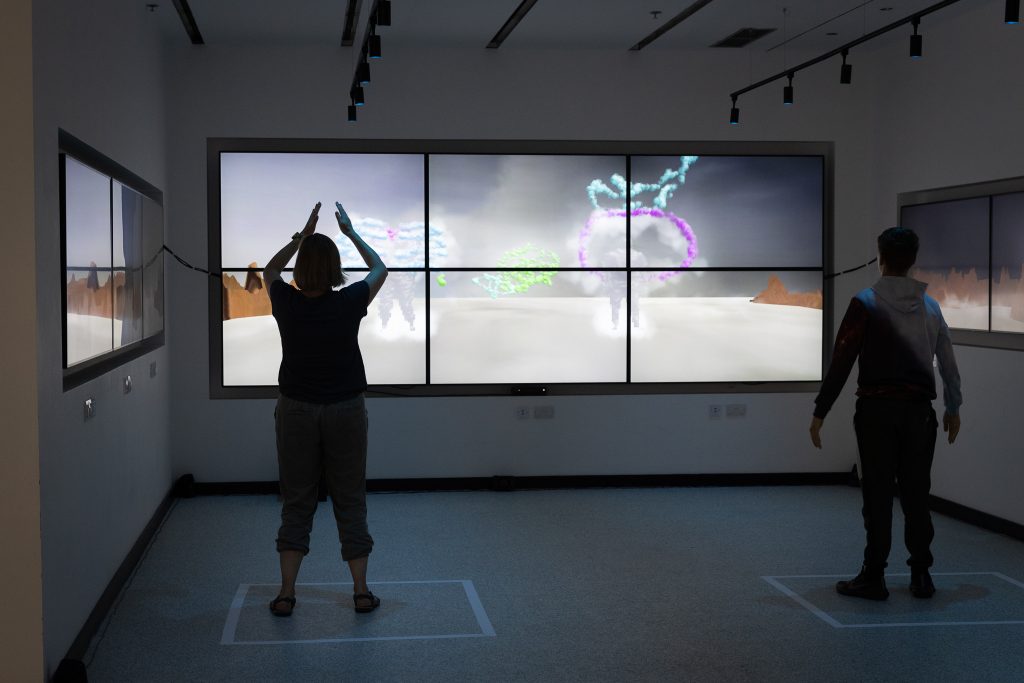 The project has been met with a very positive response from audiences in Norwich and Cambridge. It is hoped that The Multitude will be exhibiting elsewhere in the not-too-distant future and more humans will have a chance to save their world.
Find out about the practice-based research activity associated with this project on this blog post.